Hello! What's new?
I've been on holiday – I booked the week off work and spent part of it in Brighton with my little sister. We're pretty close (as siblings go) but somehow we've not been on holiday together since 2005. This was our first solo trip – what an adventure!
THE HOTEL: FAB GUEST
My favourite feature was the shower, surrounded by colour-changing LED lights. You could control the colours with an app on your phone and I was absolutely fascinated. Being a dork, I even tweeted about it.
— Nikki McMullen (@nikki_mcmullen) July 11, 2017
Another thing I appreciated about the B&B was the lack of lobby and desk. You get sent an entry code for the house/your room via text, which means you don't need to do the awkward check-in. You just drop 'em a text to let them know you've arrived. Kate and I decided this is the palace of dreams for the introverted millennial. Ourselves, in other words.
Piers and pig-nosed turtles
Classic Kate.
I was excited to see the famous pier coming into focus – and despite the greyish skies, the sea looked amazing. It was this very bright, light turquoise colour, which looked very different to the dark grey-green water I'm used to in Poole.
Kate wisely ignored me.
We reached the pier just as it started to rain. Teamed with the unyielding gusts of wind, we had ourselves a proper British holiday.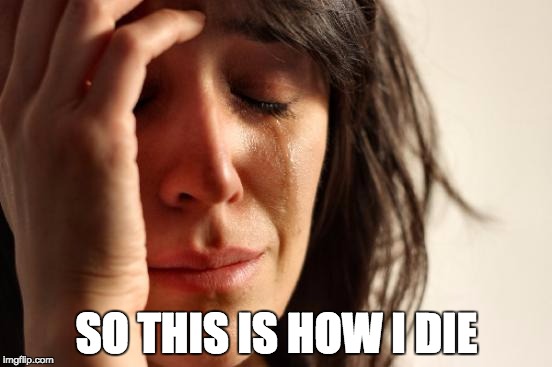 'Kate…?'
….
'Yes?'
'Are you awake?'
'I'm answering, aren't I?'
'Are you too hot?'
'Mmm'

I leapt into action. By which I mean, I freaked out and nearly gave myself a panic attack. After sweeping the B&B looking for water and attempting to fashion a cold compress with a towel, I spotted the latch on the window. I don't know how we'd failed to spot that. We opened the window and everything was fine. I may have overreacted.
Bill's for breakfast
We woke up at 7am, feeling somewhat better. I'd read somewhere that Bill's was the ultimate place for breakfast in Brighton – and it was just across the street from Burgers and Cocktails! Let's go!
Kate chose the bacon pancakes (she always does) whereas I went for a bacon roll (which was absolutely abundant with bacon). We both enjoyed our choices and Kate awarded her breakfast a 'gold star'. Revitalised, we went out to scope North Laine.
Photobooths and salted caramel
There were vintage shops selling everything from 50s frocks and denim jackets to top hats and corsets. We spotted gift shops filled with Orla Kiely flower pots and Instagram books. Oh, and plenty of cafes.
We explored a huge shop called Snooper's Paradise, the contents of which are best described as 'anything and everything'. They also had a photobooth, which I was all over. The photo-taking started before we were ready, so we look like mid-century outlaws in that first frame.
We also scoped out Pussy Home Boutique, Dirty Harry's, Sass and Belle, Sugarhill Boutique and Neal's Yard Remedies. And plenty more – but I was too excited about skipping in and out of shops to take down the names.
I got a delicious salted caramel brownie from Cloud 9 (I highly recommend) and Kate bought a bag of salted fudge from Roly's Fudge Pantry (also delicious). In Cloud 9 there was a rather small child demanding to listen to The Clash.
'He doesn't speak English' explained his mother. 'But he loves The Clash'.
'THE CLASH' the boy shouted.
'London Calling?' proffered the lovely waitress. 'I can put that on?'
'The Clash!' he shouted, again.
'Shall I put London Calling on?' she asked again.
'I FOUGHT THE LAW,' he shouted.

I hope he got his song choice.
Satisfied we'd seen enough of North Laine, we walked down towards The Lanes. I felt like I was in Diagon Alley for a while, wandering through narrow lanes crowded with ancient, dark-fronted buildings. We nosed around Choccywoccydoodah and then made a bee-line for the beach.
SUN, SEA, MODS, ROCKERS
Once we were thoroughly uncomfortable from sitting on the stony beach, we strolled along to get a better view of the old pier. And then, y'know, we went to get ice cream! I can't recommend Boho Gelato enough to you. Scrumptious. They started playing the Hamilton soundtrack, which made Kate's day.
A little bit shopped out, we walked up towards the Royal Pavilion. It's bloody massive! We didn't go inside – we lurked around a nearby museum instead, looking at some nice art, dressing up and learning about the regency period, LBGT history, and mods and rockers.
'Are you a mod or a rocker?'
'Erm, no actually, I'm a mocker'
They had some miniature replica furniture that we sat on.
Shopping and pizza perfection
We ended up back in The Lanes (I think) and found a very beautiful shop called Pretty Eccentric – if you ever fancy dressing up like a character from The Great Gatsby, this is for you. Then Kate wanted to go into Collectif, which had flouncy 50s dresses in the window. It turned out to be pretty cool inside and Kate walked away with a black and white checked number and I chose a bright yellow dress that made me feel like I an extra in La La Land.
Smug from buying pretty dresses, we headed off to Franco Manca's for pizza. The verdict? Kate: 'There's nothing this pizza doesn't have. Taste. Texture. Everything'. I think that's a perfect score.
Afterwards, Kate was hungry enough to buy four doughnuts from the pier. As we sat on a bench, looking out to sea in a very atmospheric moment, a familiar tune came over the speakers. What was it? Oh yes, Paul McCartney's 'Wonderful Christmastime'.
'What is it with these kids and their Beats pills blasting music over this banger of a tune?' Kate complained. 'This is exactly what I wanted to hear on 12 July.'
And then Kate fell into a food coma for several hours.
The Breakfast Club
For our last breakfast in Brighton, we went to The Breakfast Club. Purely because it's named after one of Kate's favourite films (and the reviews were pretty good!).
Kate summed up the holiday quite accurately with: 'I've eaten bacon for almost every meal … as have you actually.'


Knowing we still had some more foodie places to visit, we went to Dum Dum Donutterie where Kate bought a galaxy doughnut and a caramel cronut. Look how pretty they are!
And after lurking around the beachfront for a little while longer, we made our way home. I think our 48 hours in Brighton was a success! If you're planning a visit, I think there's quite a few food and shopping places to get you started. My friends have also recommended:
Ben's Cookies (it wasn't open when I tried to visit)
Brighton Open Market
Presuming Ed's for coffee
Julien Plumart for macarons
Moshi Moshi for sushi
Silver Scene for jewellery
Riddle and Finns for oysters.